We are a digital marketing agency in Bangalore, India
A flock of talented digital
designers, marketers, and technology experts.
Pixelhen holistically works to build an enduring, enriched, and engaging brand with a competitive advantage. Our highly motivated attitude, combined with our diverse consultant base, has enabled us to be one of the top digital agencies in Bangalore, India.
We at Pixelhen believe in digital innovation through thought leadership and creative excellence. We help you build brand success through our diverse range of services. We are your top website design agency when you need to present your brand with an impact on the web and the best digital marketing agency when you need to promote your brand to success enabling an omnichannel and scalable experience.
More About Us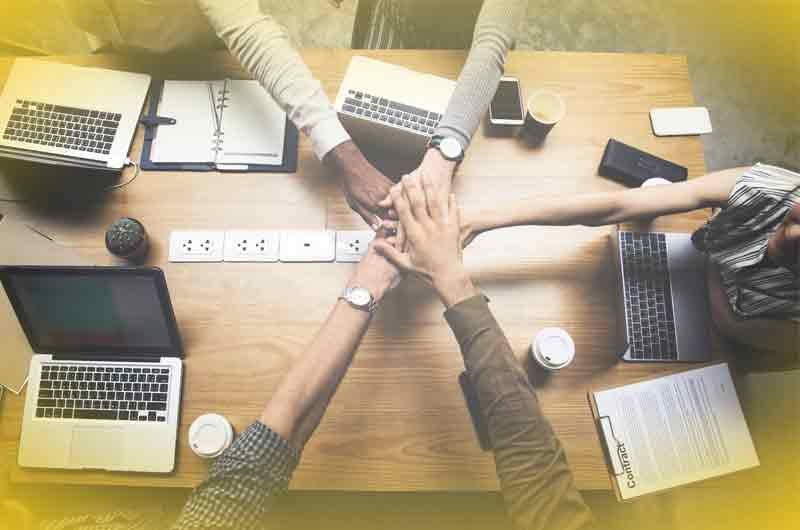 The Digital Advantage
Get a glimpse of the energy that we spark, creativity that we ignite, and the ideology that we diffuse. Follow us on Vimeo for more creative showreels and to know what makes us the best creative agency in Bangalore.
Pixelhen on Vimeo
Best Digital Marketing Services
What We
Offer
We at pixelhen offer an assortment of services for all your digital needs from online marketing services, branding services to website design services. With a growing consulting network we are equipped to handle all your digital needs and help you construct great experiences that helps your brand connect in a significant way.
Our Work
Our quality standards also apply in terms of service, technical expertise, and advice. With every service, we try to bring pronounced value and experience that drives business. Here some of our recent projects.
Show Me More
Why is Pixelhen the best digital marketing agency in Bangalore ? Here's are a few
Clients That Love
Pixelhen
At Pixelhen, we believe in creating value and driving results for each client. For us, every client matters! We have a focused approach towards each project, be it of any size we are capable of serving a small start-up to a large enterprise with a budget-friendly plan. We make this possible with our diverse and profuse consultant network.
DIVERSE RANGE OF PERSONEL
TO BRING CREATIVE
SKILLS AND IDEAS


TO THE TABLE.

At Pixelhen, we leverage elite talent with a proprietary methodology, and our network consists of top developers, designers, and brand experts. We believe that the best people can build the best brands. Our teams work harder and smarter to achieve optimum success.

Join the best digital marketers in Bangalore, India
FREQUENTLY
ASKED

QUESTIONS
Would my business benefit from digital marketing?
Digital marketing is the promotion of products/services through numerous forms of digital media. Digital marketing addresses to all of your online marketing initiatives. Today, all the marketplaces have adapted to a digital path with the digital technology revolution.
Research conducted by TechCrunch indicates that 79% opt for shopping online, and a study from Forbes showed that 82% of product or service consumers research online.
The world has chosen to move towards a digital path, and it becomes pivotal for you to go online for business success. Pixelhen, one of the top digital agencies, gets you the best brand strategists, designers, and marketers to help your business reach its full potential in the online space. We provide services that align with your vision and goals to help your organization achieve its business outcomes. We provide all the services required to cater to your digital requirements – responsive web design, UI design, branding, search engine optimization (SEO), digital strategy, social media marketing, and Search engine marketing (SEM). We are a one-stop solution to all your digital needs making us one of the best digital agencies in Bangalore, India.
Is digital marketing impactful in India?
India ranks 3rd in the worldwide internet users ranking. The scope of digital marketing in India is brighter than ever. India has adopted and welcomed the digital age with wide arms. It is estimated that there are 374 million smartphone users in India. Considering this trend, every customer has the power to find,decide, review products or services with their fingertips.
Digital marketing also provides additional benefits that traditional advertising agencies don't such as:
Cost: Digital marketing is exceptionally cost efficient compared to traditional marketing and advertising channels like Television and print media. Digital marketing campaigns cost only a fraction of the cost compared to traditional marketing outlets.
Tracking: There are plenty of analytical solutions offered for digital marketing. Enabling you to identify customers, target markets, and much more to strategize efficiently and increase the possibility for business success compared to traditional advertising.
Target audience: With digital marketing, you can choose where to sell and who to target for your brand's likely success. The ability to direct advertising to a specific age group,profession, region, gender, and many other categories increases the possibilities of success and brand reach compared to traditional marketing methods.
Working with on the top digital marketing agencies such as Pixelhen is definitely going to bear fruit for your organizing and result in impactful success.
What is content marketing?
Content marketing is a strategic marketing approach which focuses on creating and distributing relevant, insightful, and consistent content to engage and attract a defined audience, ultimately driving profitable customer action.
Content marketing is a beneficial and crucial aspect in multiple channels across the digital spectrum. It is utilized in Search Engine Optimization (SEO), Search Engine Marketing (SEM), Public Relations (PR), Pay Per Click (PPC) advertising , inbound marketing, and much more.
A strong and effective content marketing strategy if utilized can give an organization or brand an exceptional growth, brand reach, brand awareness, and engagement.
Pixelhen being one of the best digital marketing companies in Bangalore, India, gives significant importance to content marketing and content marketing strategies as every digital marketing effort requires high-quality content production. We as a digital agency have an assorted array of talent which houses the best creative designers, best content writing teams, the best digital marketers, and with a strong technology team — making us one of the top content marketing agencies.
Why is SEO important?
Search engine optimization or SEO in short is a collection of regulations for optimizing a website for the search engines and to enhance search engine rankings.
It is one of the best ways to increase the quality of your websites and its user-friendliness, performance, in other words, the loading time and to increase user experience.
SEO is a framework which involves multiple processes with set regulations.
It is reported that there are about 63,000 searches per second on any given day on search engines. It is intrinsic for organizations to give priority to SEO to attain success. Most of the search engine users only click the top 5 suggestions in the result pages (SERPS). Organizations need to take the effort to gain top ranking in search results to gain visitors to their websites for success in digital marketing growth.
We at Pixelhen are innovative strategists in terms of search engine optimization (SEO) and are one best search engine optimization (SEO) companies located in Bangalore.
What is data-driven marketing?
Campaigns derived from insightful data of consumer engagement and consumer interactions through big data analytics to form a predictive analysis of future behavior of consumers digital media. Data-driven marketing is conducted through existing data, both business and consumers gain through a data-driven approach towards digital marketing. The ability to personalize marketing enables companies to convey the right message to the right target audiences. Enabling a refined customer experience.
Why is social media marketing important?
Every business needs a social media presence, let it be a small local shop or a multinational company. Social media marketing has become one of the most important aspects of digital marketing.
Social media marketing is an essential ingredient for a business marketing strategy.It provides you a remarkable advantage of reaching millions of customers across the globe. With more than 3 billion people around the globe on social media on a daily basis, it is one of the most effective drivers for business growth.
Social media platforms allows you to connect with your customers and increase your brand awareness which leads to a boost in your business.
We at Pixelhen are social media enthusiasts; we follow trends across platforms and industries and create innovate social media marketing strategies that transform business across regions. Our service quality has resulted in us being one of the top social media marketing agency.
Why choose Pixelhen as our digital agency?
If you have just started your business or your an established organization Pixelhen as your digital agency can provide you end to end solutions for your business success as we have mastered the art of marketing and advertising as one of the best digital agency in Bangalore, India
1. Reduces your total cost of digital marketing
When you try to build an in-house marketing team, you would need to hire different people for different roles – Digital Marketing Head, SEO Expert, Content Writer, Social Media Organizer, designers, and technical resources. If you compare this cost to that of hiring a digital agency, you would be surprised to know that an agency costs much less in the long run. Pixelhen provides you the services of all the different marketing professionals at the price of a single resource for an in-house team.
2. Work with the experts
The cost of hiring digital marketing experts could be considerably high, especially for small business. With Pixelhen, you can be certain that the work is being done by experienced and qualified people. this ensures that only the best practices are put into use to achieve your marketing goals.
3. We help you stay organized
The work done in Pixelhen is highly process driven. We have a focused flow of performing tasks for successfully establishing online campaigns. Right from onboarding a new client to formulating a marketing strategy to obtaining the end results, there is a process followed at each stage. This lets you have a clear picture of what is being done when it is being done and how it is being done.
4. The best tools and technologies
There are so many tools available that it could be difficult for one to choose the tool that best suits their needs. These tools could also be too expensive and can easily increase your marketing expense. You would need analytics, keyword research, competitor analysis, paid search management, and automation tools. However, top digital marketing agency like Pixelhen, is already using these tools and keeping ourselves up-to-date with the latest technologies, so we know what to use for whom. This also reduces the burden of recurring costs that you're likely to incur if you were to use it independently.
5. We offer measurable results
How do you know that your marketing activities are working for you? KPIs give you this insight. Pixelhen knows to measure these indicators and are aware of the different marketing metrics that are required to evaluate each piece of work we do – be it website designing, social media engagement, or content marketing. We will provide you these reports regularly and help you make sound marketing decisions.
We allow you to focus on running your business
An often ignored benefit of hiring the best digital marketing agency is that frees you from most of the marketing task, so you can focus more on operating your business. Setting up an in-house marketing team means you would be spending significant time in hiring the right resources, on-boarding, managing, and training them. When you hire Pixelhen, you save the time consumed for all of these tasks, thus providing you more time for other important aspects required to run your business better.
Do websites need to be mobile friendly to rank?
Yes, websites need to be mobile friendly.
It's been about 3 years that mobile phones internet usage has consistently surpassed desktop devices. In today's world, smartphones are more popular than ever. Google has optimized its search algorithm since April 2015 and rank websites that are mobile-friendly higher.
Responsive website design ensures webpages adapt and resize to the device it is being viewed on and ensures a consistent digital structure and user experience. Since almost 60% of Google searches are made from mobile phones. With Pixelhen one of the best website design companies in Bangalore, India, you don't have to worry our designers adapt to every detail of your website and make sure of its responsiveness.
Why hire Pixelhen for our website design?
Websites are the most fundamental element for any business or organization. Having a well-crafted website design is most essential for an organization's brand awareness and a medium to engage with credible customers worldwide.
We are a professional web design company and have organized teams of creative craftsmen who are well equipped and trained as website designers in Bangalore. We utilize a strategic design ideology that keeps your audience engaged and the website clean. As creative website designers, we are capable of strategically designing elements which engage and retain your customers and lead them towards a profitable action. Pixelhen being one of the top website design companies in Bangalore, India is capable of enhancing your website with appropriate technology, design, and content.